James Oxyer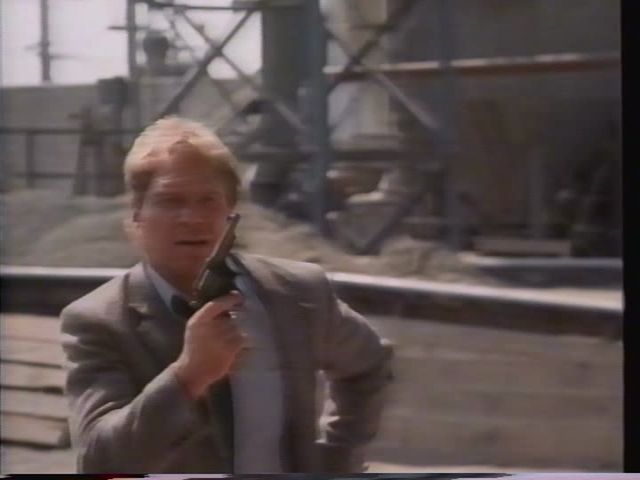 *Spoilers for the movie Killer Workout (1987)*
To put it lightly, Killer Workout is a masterpiece. The film is the epitome of a perfect "bad" movie. A large body count, TONS of spandex and leg-warmer-filled aerobics, a ridiculous weapon of choice, random kung-fu fights, and a soundtrack loaded with all the best '80s pop songs you've never heard of but won't be able to get out of your head. And above all, it's got one of the greatest horror movie characters to grace the realm of VHS holiness. He's a man of the law. He isn't "some ordinary cop." He is heroism incarnate.
Detective. Lieutenant. Morgan. The name that makes every criminal's heart drip with icicles of pure terror. After the first body hits the ground in the showers of Rhonda's Workout, Morgan struts into Rhonda's office and he knows what's up. He grills Rhonda, and despite some of her snide remarks, he isn't having any of it. When Morgan walks in the room, you know the case is a s good as solved.
Detective Lieutenant Morgan proves himself a master of words as he spouts such great lines as "Tell that college boy if he doesn't have that lab report ready in 30 minutes, I'm going to come over there and do an autopsy on his face!" and "Good, I'm running out of body bags." If that wasn't enough for you, watch in wonder as Morgan bangs on one possible witness's door demanding her to open up without telling her it's the police! Then gaze in awe as Morgan sees the killer running down a street and decides not to follow the perp even though he could easily catch up! Look at Morgan taking charge and slamming the primary suspect against a wall, gun aimed at his head! Look again a few seconds later at Morgan sprawled on the ground, unconscious, and the suspect getting away!
And then…the finale. Morgan knows who killed all those people at the spa. Morgan knows who got away with it. And Morgan's not having any of it. He drives Rhonda, the real killer, out to the middle of the woods and prepares to dish out justice. Unfortunately, he didn't even see the shovel coming. Poor Morgan…if only he'd seen it coming faster. At least he solved the case.
In all seriousness, Det. Lt. Morgan is one of the most worthless detectives I've seen in any movie. The fact that he talks so tough just before he fails at…well, just about everything makes it, and the movie in general, that much better. Regardless of what I've said here, Det. Lt. Morgan is still my hero. If that blow from the shovel didn't kill him, I hope he's still out there and hasn't changed a bit. R.I.P. old sport.